Project 9 Commercialization of Functional Components Production Systems Using Plant as a Platform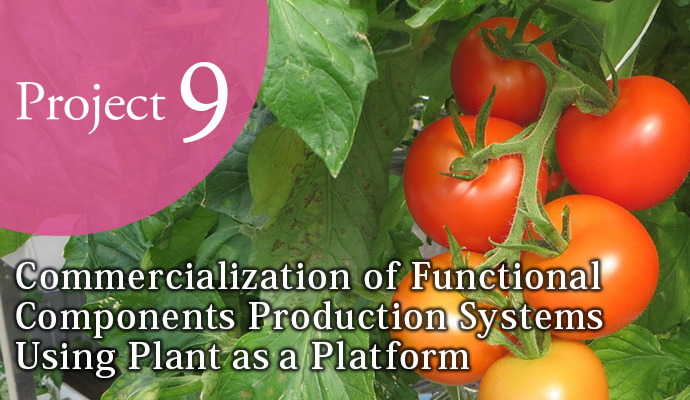 By the increase in social security budget with Rapid Aging, the effective preventive approach are needed for adult disease.
Miraculin is a taste-modifying protein (acidic foods are perceived as sweet) which is very useful for carbohydrate restriction for persons corresponding to pre-diabetes.
We succeeded in developing tomato which produced large quantity of Miraculin.
This case becomes the first biotech food approval in Japan.
Miraculin production model is promoted by Tsukuba International Strategic Zone.