Tsukuba's Approach
Our aim is to contribute to solving the problem that we face by stretching academic integrity of Tsukuba to wider boundary.
Japan is currently facing serious problems such as rapid decline of birth rate, aging society and governmental energy policy-making.
We believe that Scientific Technology field holds core values which can provide resolution for these problems.
Tsukuba takes on System of International Strategic Zone to function as a new hub for academic-industrial alliance which constantly renovates itself.
Image of Innovation Spiral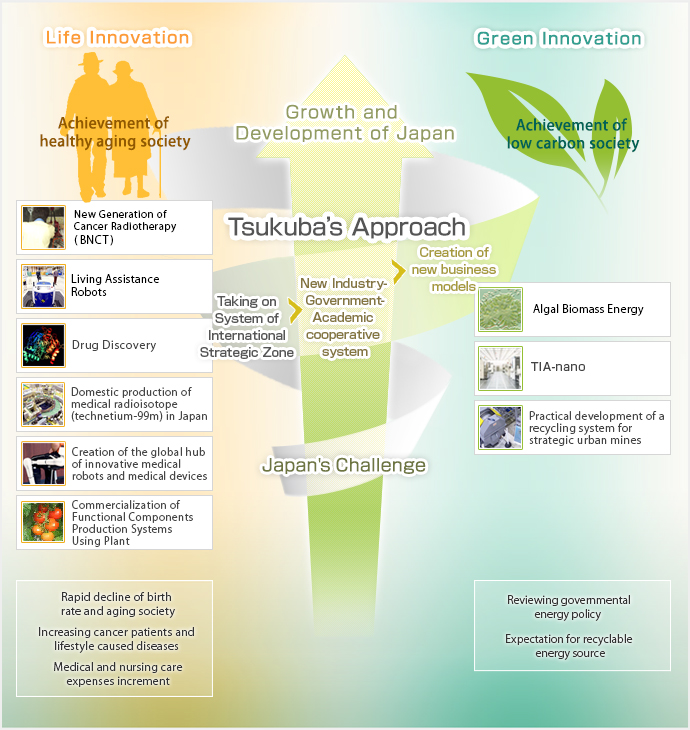 Issues Tsukuba Carries
Scarce achievements in international acknowledgement despite the position of academic integration.
Less success in results of new business/industrial project than effort put in fundamental studies.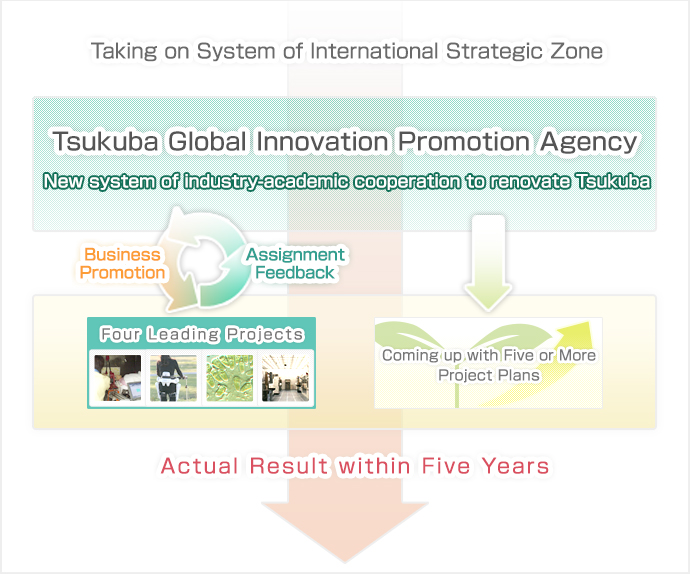 New System of Industry-Academic Cooperation to Renovate Tsukuba
"Tsukuba Global Innovation Promotion Agency" has been established as a central unit of academic-industrial cooperative system which mainly promotes business in International Strategic Zone.
Click for official "Tsukuba Global Innovation Promotion Agency" website
Eight Ongoing Projects!
We are currently working on nine individual projects.
For each project respectively, we are targeting physical result within the next five years.
Furthermore, our aim is to come up with yet other five new project plans in the same five years term.